Recent Events
Royal Greenwich International Early Music Festival & Exhibition
Blackheath Halls, 23 Lee Road, London, SE3 9RQ. Thursday 9th - Saturday 11th November 2017
Regular visitors to the exhibition will already be aware that the Painted Hall Conservation Project, at the Old Royal Naval College, is still in progress so the venue again was the Blackheath Halls.
This year I had two of my spinets in The Great Hall on the ground floor.
Park West Ensemble
A concert of baroque instrumental & vocal music using one of my spinets.
St. Briavels Church, Sunday 15th October 2017 at 3.30pm
Tim & Angela Cranmore, Pam Smith, Rosemary Robinson and Alison Wray performed a varied programme of baroque music to a full church.
Concert for Recorder, Viola da Gamba, Spinet and Piano
Elmslie House, 8 Avenue Road, Great Malvern, Worcestershire, WR14 3AG. Thursday 17th March 2017 at 19.30
Tim & Angela Cranmore, Pam Smith, Rosemary Robinson and Ruth Melhuish performed a varied programme of music to an enthusiastic audience.
Recorders for All
Easter Recorder Course at The Hayes Conference Centre, Swanwick, Derbyshire 24th - 31st March 2017
My wife, Rosemary Robinson, was one of the tutors and course accompanist using one of my Hitchcock spinets.
For details of next year's course contact Jan Epps or visit their website
Music for Spinet
Clementi House, 128 Kensington Church St, W8 4BH London. February 26th 2017 at 16.30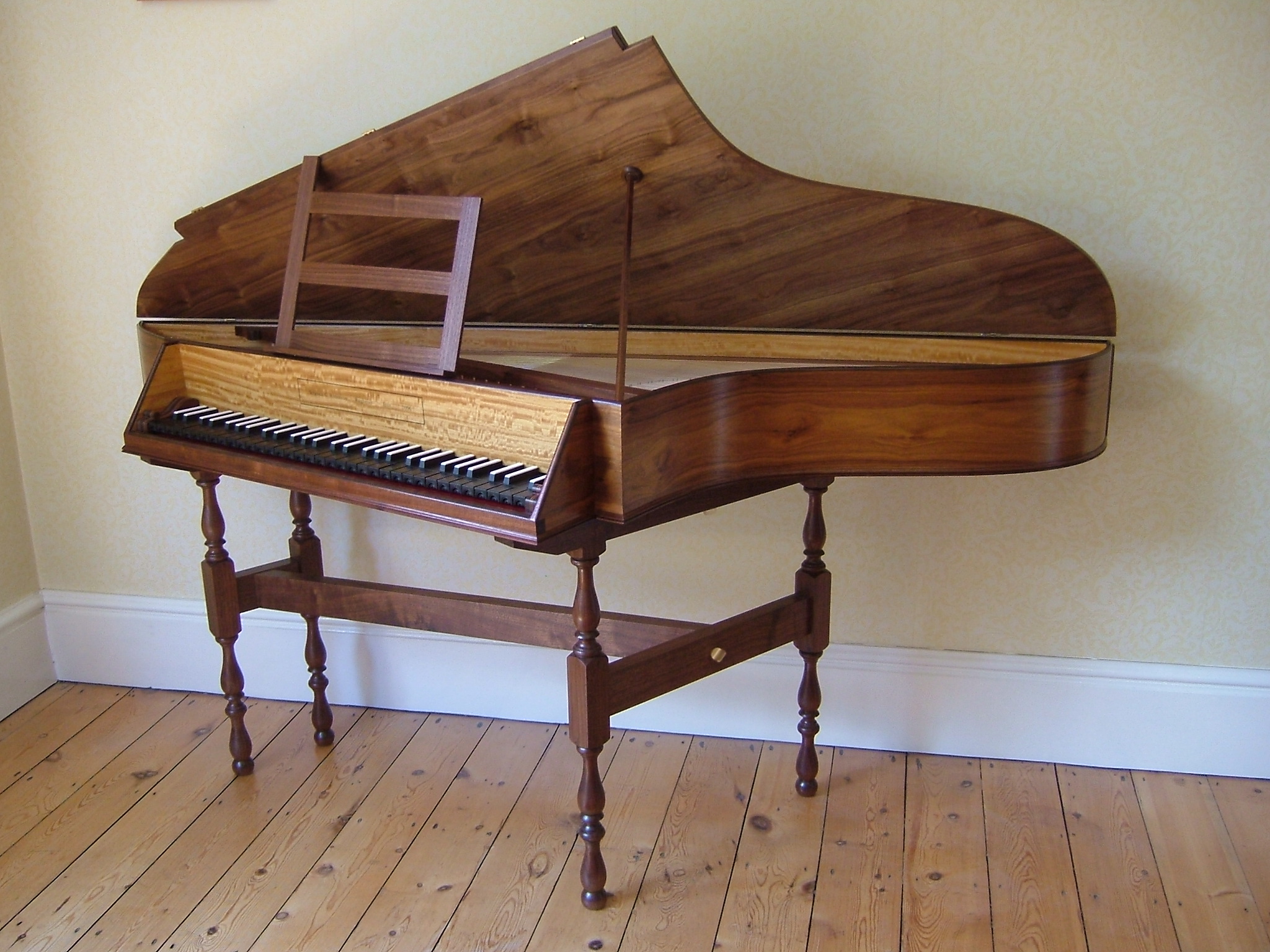 Lorraine Liyanage and Gary Branch performed music by J.C.Bach, Handel, Mozart and Arne in the music room at the home of composer Muzio Clementi.
The recital was performed on one of my spinets made in 2008 belonging to Gary Branch
Seating was very limited so tickets had to be purchased in advance.